Enhance your Lumos experience.
Turn signals
Take away the guesswork by letting traffic around you know which direction you're turning.
Activate automatic brake lights
The Automatic Brake Light feature helps prevent collisions from the rear by warning traffic behind you when you're coming to a hard stop.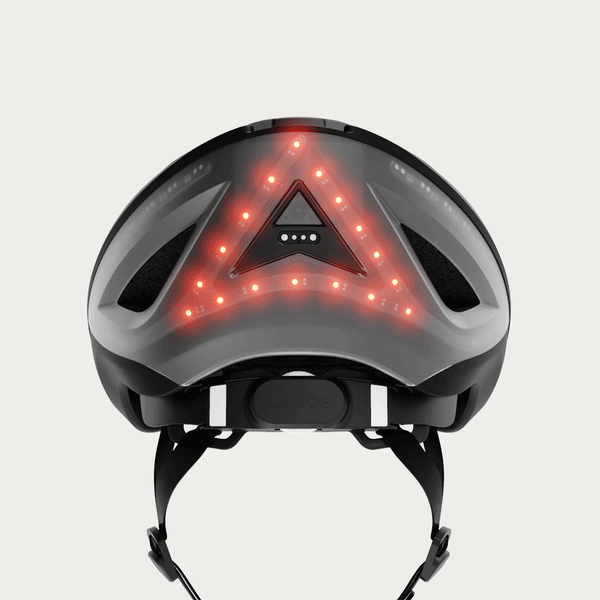 Great visibility!!
one of the challenges as an urban commuter is being seen over top of parallel parked cars from cars approaching from perpendicular side street. This helmet in green + lights is great! unclear that handlebar controls come with helmet so I ended up buying extra one when not needed. So clarity on "what is in box" on website would be helpful, but otherwise very pleased!
Lumos Remote + Handlebar Mount
Lumos Remote + Handlebar Mount
Fantastic Helmet and Lights
I ordered the Firefly set of four and the handlebar mount from the LUMOS team last week, and I was amazed at how quickly it arrived. The packaging was secure, ensuring the item was undamaged. The customer service was exceptional, as they kept me updated throughout the entire process. I had a question about delivery, and their support team responded promptly and professionally. The Firefly lights are Amazing, they are very bright very easy to install, and pairing them up with my helmet so ALL the lights strobe with the same pattern was just thrilling. Overall, my experience with the LUMOS team was outstanding, and I can't wait for my next purchase.